Join Our Traditional Sailing School
For the first time in Greece, Cyclades Sailing School provides traditional sailing courses since 2016!
The program of theoretical courses includes: history of sailing boats types of a traditional sailing boat history of Traditional Boatbuilding art Aerodynamic- wind speed, direction, real and phenomenal wind Hydrodynamic – aerodynamic in traditional boats shipping-cosmography elements-parallel, meridian-geographical coordinates, maps, mercury projection compasses, instrument error-tracking positioning (position) ship security – rescues, fire extinguishers, danger and communication at the sea – signals for help. man at sea electronics-electric-marine-aids-VHF-GMDSS sport regulations, maritime law, governor obligations marine diesel engines, sport regulations, maritime law, governor obligations international regulation for rule conflict prevention meteorology, weather forecasting first aid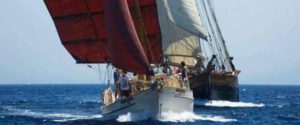 One of the objectives of Altera Vita is the continuous activation in the rescue of all kinds of traditional arts and professions by educating the public and its members, especially the traditional Boatbuilding.
In general, our actions aim at issues such as: The rescue of the arts of the sea. The rescue and utilization of shipyards. The study and recording of the ways of their construction. The learning and promotion of naval traditional art. Awareness of the world about the sea and its protection. Design studies on shipbuilding issues Data collection and recording (information bank). Rescue of remarkable ships, boats and boats. Establishment of a School of Traditional Sailing and of Boatbuilding.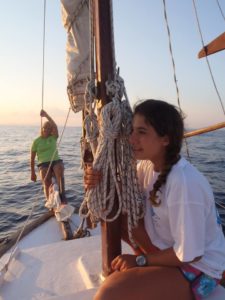 Cyclades Sailing School since 2016, is starting traditional sailing courses in Syros for the first time in Greece. The aim of the school is to learn Traditional Sailing, to promote our cultural heritage, to save our traditional ships and the survival of the professions related to their construction, especially in Syros, with the huge shipbuilding tradition. A precondition for our own effort is to get in touch with the traditional sailing sport, acquiring theoretical and practical knowledge and skills of most, hoping to continue in our country the love for the traditional boat. The innovation of our Sailing school is the distance learning of the theoretical course.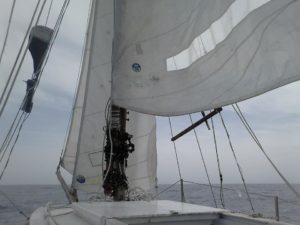 ENJOY THE SAILING OF YOUR LIFE IN CYCLADES!